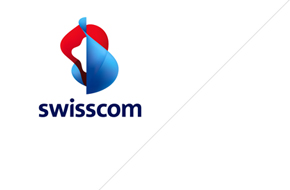 Swisscom DCS
Computing power and memory space in the Swisscom cloud can be scaled according to your needs.

Dynamic Data Center
Order as much computing power from Swisscom's secure data centers as you need on demand, depending on your current requirements. With our Dynamic Computing Services (DCS), your business becomes more agile without having to invest in expensive hardware.
The virtual data center for the operation of your complex IT solutions. You can use your centralized IT infrastructure flexibly in Swisscom's data centers in Switzerland. Your virtual data center can be adapted to the needs of your company. Dynamic Data Center is ideally suited for large virtual server environments.
Your benefits
Be able to react to business requirements and market changes at any time in an agile, economical and sustainable way with your IT.
Use the IT infrastructure as a service and still retain full control (OS, middleware and applications).
Predictable monthly costs without high investments in renewal and expansion of your IT resources.
Reduce investment risk: you only use and pay for what you really need.
Highest business requirements met (up to 99.9% availability, 24/7 support, Security, Business Continuity & Disaster Recovery)