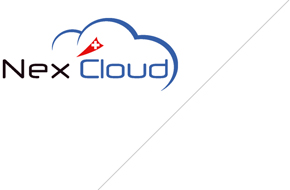 Nex'Cloud
Website: www.nexcloud.ch
A Swiss 100% Cloud!
Nex'Cloud, specialized in the field of remote hosting, will allow you to continue to enjoy all the benefits offered by the technology of "Cloud Computing": Dedicated remote server, backup (private and corporate), file synchronization, online shop, Exchange server rental or other software, CRM, Real Estate Management, ERP, Monitoring, etc.
Nex'Cloud guarantees data hosted at 100 % in Switzerland!
In order to offer innovative services, Nex'Cloud has created a consortium with partners in the field of development. Thus, this consortium offers to all new customers who create their company (startup), a startup package at a good price over six months.
To meet the security standards, Nex'Cloud uses Datacenter Fribourgeois and Swiss with ISO standards such as:
ISO 14064 certifies the quantification of greenhouse gas emission reductions, the verification of their additionality, their monitoring and control.
The datacenter
Our hosting infrastructure can accommodate your physical or virtualized servers. The datacenter corresponds to the international TIER3 standard.