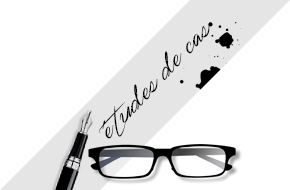 Case Studies
A solid experience that we put at your service.
For more than 10 years, we have been ensuring the smooth running of your IT and the durability of your data. We anticipate new technologies in order to offer them to you and to continue to improve the performance of your IT infrastructure. Here are some concrete examples that explain our approach and our interventions.
Remote work for small and medium-sized companies from 2 to 20 people
Practical example
A company in Yverdon was looking for a remote working solution. On the main workplace were 4 people, among which 2 quickly asked to be able to work from outside.
Project
Allow these employees to perform accounting operations directly on their system, in a completely secure manner and in real time.
You too can...
Do you want to free yourself from the worry of managing your servers?
Your servers are more than 5 years old and their warranty is expiring?
Are you looking for remote working solutions for your employees?
You want to be innovative and are ready to get into Cloud Computing?
Nexan offers you the following services...
Creation of a dedicated virtual server, Windows 2008 domain, data centralization, installation of a management program.
Creation of the site-to-site VPN.
Creation of 3 SSL-VPN accesses (for external users and the management company).
Startup, Creation of a company
Practical example
A new company is looking to establish itself in the Fribourg and Geneva region. Very quickly the dedicated server hosting solution would be the most flexible solution.
Informatique NEXAN creates from its Datacenter, a virtual server dedicated to this company. The external links to the 2 remote sites are ensured via VPN tunnels. An SSL-VPN portal manages the access of external users. The company is growing rapidly and is opening 4 other branches in Switzerland. As a result, its server and application performance requirements are increasing significantly.
Project
To meet these new needs, NEXAN IT adds 2 new virtual servers dedicated to applications.
You too can...
You want to create your own company.
You are looking for remote working solutions for your employees
You would like to avoid investing in a server infrastructure.
You want to be innovative and are ready to get into Cloud Computing?
Informatique Nexan offers you the solution of dedicated server hosting.